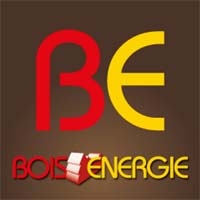 Salon Bois Energie 2017
The Salon Bois Energie brings together the most complete range of wood heating appliances, wood fuel types and wood fuel supply chains as can be found anywhere. Be it for heating your house, your business or for your local community Europe's brightest talents can be found exhibiting their expertise, experience and modern wood heating equipment.
---
Country: France
City: Limoges
Organizer: Bois Energy
Address:
Contact person: Thomas Morand
Phone: +33 384 86 89 30
Phone2:
Fax: +33 384 43 24 03
Web-site:
http://www.boisenergie.com
Signin
to contact via email!
Views:
1279
Added:
10/27/2016
Updated:
10/27/2016
Average Visitor Rating:

5.00
(out of 5)
Number of Ratings: 1 Votes
EVENT SUBMISSION GUIDELINES