Biomass Conference Promotion
This is a resource for biomass and bioenergy events promotion, covering the latest production technology, methods, energy eficiency. Conference and exhibition organisers are welcome to post their events for free.
Ukraine is the 8th biggest country in Europe (excluding Russia) by wood resources
Ukrainian forests occupy 9 5 mln. ha., or 15.7% of the total area of the country's territory.
Current volume of
timber stock
in Ukrainian forests is estimated at the level of 1.8 bin. cum Average annual accession rate of forests in Ukraine is appr. 4.0 cu.m. per 1 ha and varies from 5.0 cu.m. in Carpathian Mountains to 2.5 cu.m. in steppe zone. Volume of timber stock is forecasted to reach the level of 2.0 bin. cu.m. by 2015.
Timber auctions in Ukraine
In Ukraine timber is sold through the system of auctions organised by the State Forest Committee on a quarterly basis. Timber (logs), acquired on these auctions, is supplied by the state-owned forestries located in 17 regions of Ukraine.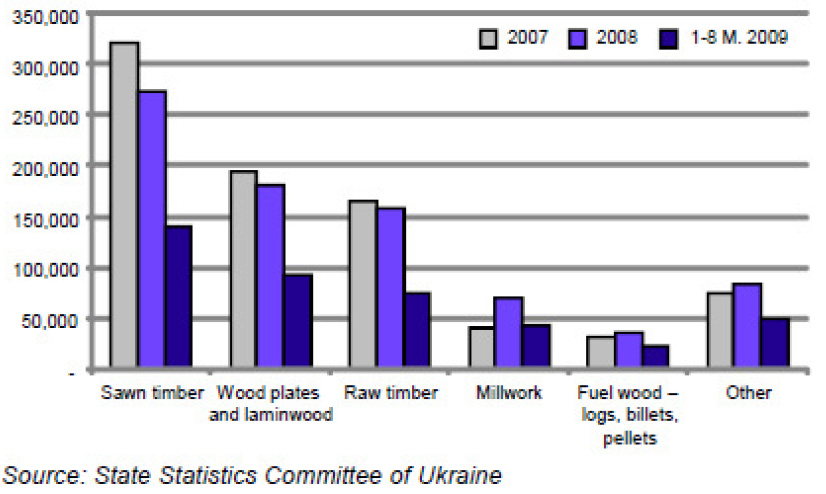 Ukrainian export volume of wood and wood products comprised USD 423 mln. for 8 months 2009, or 2% of the total export from Ukraine for the period (2008 year - USD 801 mln. or 1%; 2007 year -USD 827 mln. or 2%).
Timber export in Ukraine
Ukrainian export volume of non-processed timber (logs) comprised USD 74.8 mln. (1,154 thn. cu.m.) for 8 months 2009, which is by 36% lower than for 8 months 2008, (2008 year - USD 157.5 mln. (2,066 trin. cu.m.); 2007 year-USD 165.3 mln. (2,566 thn. cu.m.)).
Turkey, Romania and Bulgaria are main importers of timber from Ukraine.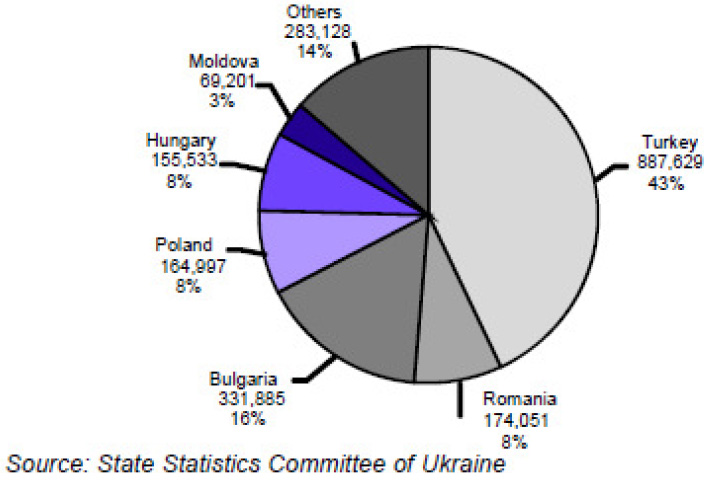 Average purchase price for pine or spruce timber in Ukrainian forestries varies from UAH 245 to UAH 332 per 1 cu.m. w/o VAT and delivery cost, depending on quality and diameter of the trunk. The Plant can count on significant price discounts when making acquisitions of timber in big volumes.
EVENT SUBMISSION GUIDELINES