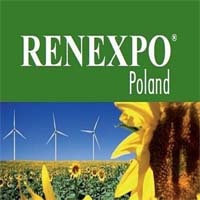 RENEXPO Poland 2017
The conferences and forums of the RENEXPO® Poland have become an important meeting place to gather information about current market developments and trends. This platform helps you to forge new contacts and to inform yourself about the latest know-how. Speakers from politics, research and development and professional users report on their current experiences are providing solutions for the future of renewable energy and energy-efficiency in Poland.
---
Country: Poland
City: Warsaw
Organizer: REECO Poland Sp. z o. o.
Address:
Contact person: Justyna Sulkowska
Phone: 48-22-266-02-16
Phone2:
Fax:
Web-site:
http://www.renexpo-warsaw.com/index.php?id=7&L=1
Signin
to contact via email!
Views:
1531
Added:
10/27/2016
Updated:
10/27/2016
Average Visitor Rating:

5.00
(out of 5)
Number of Ratings: 1 Votes
EVENT SUBMISSION GUIDELINES