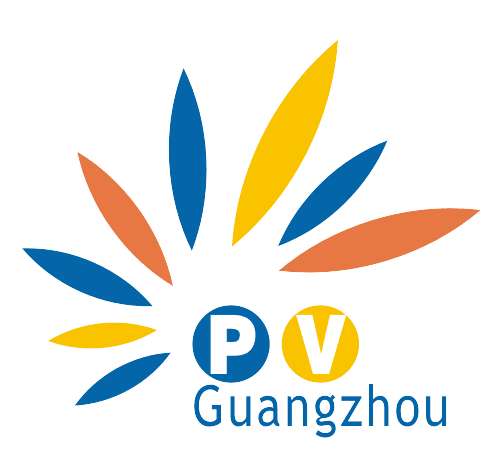 9th Guangzhou International Solar Photovoltaic Exhibition 2017
Exhibition Scope
▪ Photovoltaic production equipment: silicon rod silicon block silicon ingot production equipment, silicon wafer production equipment, battery production equipment, solar panels/modules production equipment, film version of the battery production equipment; 
▪ Production technology and research equipment: photovoltaic cells, related PV components, PV raw material, PV project and system; 
▪ Solar applications, etc.
Reasons to Attend PV Guangzhou 2017
Firstly, Guangdong is expected to become one of the biggest distributed PV market in China. By the end of 2016 Guangdong has already had installed PV capacity of over 900 thousands kW, ranked the fourth in China. And With abundant sunlight,  ever-increasing roof area and strong government support, by 2020 Guangdong's installed capacity of distributed PV will exceed 4 million kW.
Secondly, as the largest exhibition for solar PV industry in South China, PV Guangzhou owns numerous loyal visitors worldwide and over 300 professional media partners helping us promote the show globally. It is estimated that visitors of more than 30,000 person-times from over 109 countries and regions will set foot in the exhibition hall this August.
Thirdly, encouraged by the government subsidy to leading exhibitors of PV Guangzhou 2017, so far nearly 200 exhibitors have registered for the show, including SAJ, CSG, INVT, BLTV, EAST, Dingtao, Growatt, AUTO-ONE, 3Hz Solar, HBS, Singfosolar, Heda, Goodwe, etc. PV Guangzhou is expected to host over 300 renowned exhibitors at home and abroad on a show floor of 30,000 sq.m,
Fourthly, as the Asia's leading fair for solar PV industry, PV Guangzhou 2017 is definitely a one-stop purchasing platform for you. It offers a complete overview of new technologies and designs, encompassing an extremely broad scope of products such as inverters, photovoltaic modules, solar applications, photovoltaic modules, distributed PV systems, etc.
PV Guangzhou 2017 is a must-see event for everyone aiming for success in China's emerging PV market. For more information about the show, please refer to our official website or contact us through the following contact details
---
Country: China
City: Guangzhou
Organizer: Guangdong Grandeur International Exhibition Group
Address: No.380, Mid of Yuejiang Road
Contact person: Lai Amy
Phone: +86 20 2917 8996
Phone2: +86 188 2506 6363
Fax: +86 20 8257 9220
Web-site:
http://www.pvguangzhou.com
Signin
to contact via email!
Views:
1382
Added:
05/19/2017
Updated:
05/19/2017
Average Visitor Rating:

0.00
(out of 5)
Number of Ratings: 0 Votes
EVENT SUBMISSION GUIDELINES