Wood pellet market is rapidly growing in Europe and North America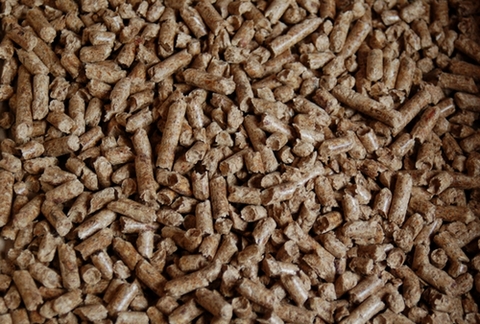 As wood pellets become one of the most popular types of fuel, pellet industry is growing in different regions. The most rapid growth of pellet industry and market is being marked in the European countries.
According to the latest data, the volume of pellet consumption worldwide has grown by 24.5 million tonnes since 2000. Therefore, in 2015 there were approximately 28 million tonnes consumed for heating and electricity generating purposes, while half of them were consumed in the European Union.
At the same time, Europe remains one of the biggest pellet producers. Germany, Sweden, Latvia and Austria are regional leaders of this sector. Analysts believe that the rapid growth of pellet industry in the European countries is connected with beneficial political situation, which includes high taxes for fossil fuels and governmental subsidies for biomass industry.
The biggest European consumer of wood pellets is the United Kingdom, where biomass is utilized in order to generate electricity. The UK is followed by Italy and Germany, where wood pellets are popular among householders. In general, the European Union consumes about 80 per cent of pellets produced worldwide.
The second largest consumer is North America with the USA as a leader. The share of North American countries in global pellet consumption is about 11 per cent. Pellet market is also rapidly growing http://pellets-wood.com/wood-pellet-market-showed-rapid-growth-in-europe-a-o14028.html in Asia, especially in Japan and South Korea. However, several last years were marked by slight decline of pellet consumption in these countries.
In connection with the extended consumption of biomass, the trade is growing. In this case, the USA and Canada are world biggest exporters of wood pellets. Though Asian import has decreased during the current year, the volume of shipments to the European country has increased. It has contributed to the growth of pellet export in general.
---
Country: Germany
City: Berlin
Contact person: Sergei Kozlov
Signin
to contact via email!
Views:
2027
Added:
01/05/2016
Updated:
01/05/2016
Average Visitor Rating:

3.00
(out of 5)
Number of Ratings: 2 Votes
EVENT SUBMISSION GUIDELINES