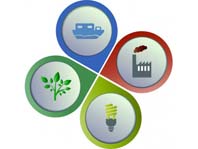 The Forest Energy Forum
The Forest Energy Forum will bring together senior timberland, biomass and energy decision-makers in an unique networking environment.
Unlike the traditional meetings and conferences on offer every year, The Forest Energy Forum is different. Hawkins Wright and Forestweb have partnered with Richmond Events to deliver a meeting that is centered around business-effective networking.
---
Country: United States
City: New York
Organizer: Richmond Events
Address: 1001 Avenue of the Americas
Contact person: Steve Reid
Phone:
Phone2:
Fax:
Web-site:
http://www.forestenergyforum.com
Signin
to contact via email!
Views:
6088
Added:
12/14/2011
Updated:
12/14/2011
Average Visitor Rating:

5.00
(out of 5)
Number of Ratings: 2 Votes
EVENT SUBMISSION GUIDELINES