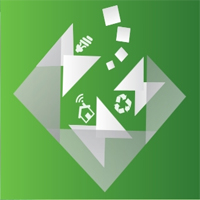 South-East European Exhibition on Energy Efficiency and Renewable Energy
The EE & RE Exhibition puts on display a great set of existing energy technologies and it is a starting point for the launch of innovative products. It facilitates the development of energy sector and encourages the large-scale usage of energy-saving solutions in South-East Europe.
---
Country: Bulgaria
City: Plovdiv
Organizer: Via Expo Ltd.
Address: 22 Pobeda Str.
Contact person: Maya Kristeva
Phone: 00359 32 966813
Phone2: 00359 32 960011
Fax: 00359 32 945459
Web-site:
http://viaexpo.com/en/index
Signin
to contact via email!
Views:
1487
Added:
10/29/2016
Updated:
10/29/2016
Average Visitor Rating:

4.00
(out of 5)
Number of Ratings: 2 Votes
EVENT SUBMISSION GUIDELINES