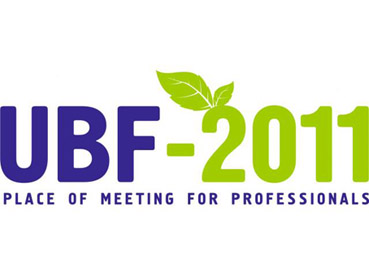 III Ukrainian Biofuel Forum
Key business event of solid biofuel industry, biomass and biogas usage in Ukraine.
The main objective of the Forum: development of the biofuel industry in Ukraine by creating a powerful information and communication business country desk. Providing the companies with the effective guidance for the purpose of giving the opportunities and gaining competitive advantage in the biofuel market, for diversification of business and waste disposal, as well as for obtaining any tax benefits prescribed by the law.
Speakers and participants of the Forum: owners and top managers of the companies engaged in production and marketing of fuel briquettes and pellets, manufacturers and suppliers of equipment for production of biofuels, producers and suppliers of boiler equipment for biomass and solid biofuels, leading experts, representatives of central and local authorities in Ukraine, CIS, EU and U.S.A.
The first day of the Forum is devoted to public policy and legislative basis for formation of the biofuel market, investment and investment projects in industry, projects in municipal and industrial sectors of Ukraine. Also, the two-day forum program provides for two parallel conferences:
- Conference 1. Solid biofuels industry
- Conference 2. Biogas-2011: a private gas well


On the second day of the Forum the Business Contacts Exchange will be held
---
Country: Ukraine
City: Kyiv
Organizer: Fuel Alternative, LLC
Address: Frunze 160
Contact person: Elena Pustovoyt
Phone: 0038 044 362 03 69
Phone2:
Fax: 00 38 044 498 90 57
Web-site:
http://fuelalternative.com.ua
Signin
to contact via email!
Views:
8479
Added:
12/28/2010
Updated:
12/28/2010
Average Visitor Rating:

5.00
(out of 5)
Number of Ratings: 3 Votes
EVENT SUBMISSION GUIDELINES