After a brief rally in February 2015, the prices for wood pellets in Germany have dropped in April 2015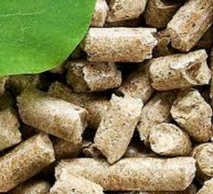 Due to the harsh winter in 2011 and a sharp rise in prices for oil, the production of wood pellets in Germany mainly used for domestic heating reached the point at which it was at its strongest, most successful and profitable. The importance of oil to the domestic heating sector began to fall steeply because of its increased price, therefore people became more and more inclined to opt for wood pellets as the main source of heating. In order to satisfy the constantly growing demand for wood pellets, the companies began to work at their full capacities, besides annually there appeared a bunch of new companies at the German biofuel market.
Wood pellet production in Germany
Nonetheless, the most widely held view that the German wood pellet market will continue to power ahead has not met the expectations. An unexpected fall in prices for oil and milder winters in 214 have destroyed a resounding success of the wood pellet initiative in Germany. The prices for wood pellets began to sink gradually, the market had encountered a large excess capacity and many of the companies had gone bust. the first conspicuous drop in prices for pellets had been registered in April 2014. The price constituted 257, 27 EUR, which was 6% less than in March 2014 and 5% less than in April 2013.
At the beginning of February 2015, the situation at the wood pellet market began to inspire some hopes and the prices for wood pellets rallied slightly. According to the research conducted in Germany the wood pellets prices rose by 0,8 per cent in February 2015 compared to January 2014 and amounted to 256 euro per tonne. Though this index is 10% lower than in February 2014.
It is worth mentioning that the prices for wood pellets in Germany vary in its different regions. In February 2015, Northern Germany could boast of the highest price for wood pellets, more precisely, 263, 28 EUR it was the price for six tonnes of pellets, while in the Central part of Germany this price was lower and amounted to 255, 91 EUR per tonne. The lowest price was registered in Southern Germany constituting only 225, 28 EUR per tonne.
Wood pellet production in Germany needs a facelift
However, despite a 5% rise in prices in December 2014 and a slight rise in prices for wood pellets by 0,8 per cent in February 2015, the promising forecast of the experts for the second quarter of 2015 does not have much to do with the bitter reality of April 2015, for the prices for wood pellets in Germany are slumping further and present an uncertain outlook for the economy.
The prices have fallen sharply in April 2015 compared to March 2015. The current average price for pellets amounts to 244, 33 EUR per tonne, which indicates a 4, 5 % decline compared to March 2015 and this price is by 5% less than in April 2014. The price advantage of wood pellets over fuel oil is now of 23%.The regional differences for wood pellet prices in 2015 are as follows: in Southern Germany pellets cost 242, 64 EUR/t, for 6 tonnes purchases. To purchase the same amount of pellets in Central Germany it will take 243, 30 EUR/t, while in the north-east of the country the estimated value is 248, 14 EUR/t.
Larger quantities (26 t) were traded in April 2015 at the following prices: north / east: 232.70 EUR / t, center: 230.15 EUR / t, south: 230.59 EUR / t (all incl. VAT).
---
Country: Germany
City: Stutgart
Contact person: Sergei Kozlov
Web-site:
http://biomassa.de/
Signin
to contact via email!
Views:
2951
Added:
05/10/2015
Updated:
05/10/2015
Average Visitor Rating:

5.00
(out of 5)
Number of Ratings: 1 Votes
EVENT SUBMISSION GUIDELINES